Welcome to Mahavir Aluminium Architectural Frame Work.
Mahavir aluminium manufacturer & supplier of aluminum architectural framework in Rajkot. Aluminum Frame Fittings Rajkot, Aluminum Glass Frame Fittings, aluminium sliding window, aluminium sliding Glass window, Aluminum Sliding Door, Aluminum Sliding Frame Glass Door, ALuminum Partition Glazing, Aluminum Structure Panel, Aluminum Structure Glazing Composite Panel, Spider Glazing Structure, ALuminum Glazing Frame Partition, UPVC Door Windows & include aluminium fabricated products, designer railings, fabricated structures & industrial - commercial aluminium sliding window-doors, and domestic Moduler Kitchen Work.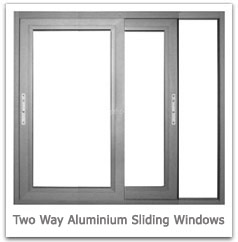 Our company, with its past several years of extensive service to its clients, has gathered enough experience in this line of work and understands each and every aspect of satisfying its clients. We are providing our clients one of the most excellent quality glass glazing works which is required for an attractive and impressing exterior looks of several buildings. Our range includes spider fitting glass glazing, structure glass glazing, commercial glass glazing, glass facade, curtain wall fabricators, customized structure glass glazing, industrial glazing and spider glazing.
We have the infrastructure and technical capabilities to undertake all types of projects in our large volumes. The projects are managed by experienced project managers, engineers and skilled supervisors we also have a fully equipped mechanized workshop amenity within the short span of time. Mahavir Aluminium has earned a well deserved reputation for its track record in implementing and completing top quality projects in time and with customer satisfaction.
Backed by a rich industry experience, we bring forth a superior quality range of Aluminium Frame Glass Frame. Aluminum Sliding Windows, Aluminum Sliding Door, ALuminum Partition Glazing, Aluminum Structure Panel, Aluminum Structure Glazing Composite Panel, Spider Glazing Structure, UPVC Door Windows, Moduler Kitchen Structure Work, Aluminum Patio Sliding Door, Industrial Sliding Folding Door, Residential Sliding Folding Door and Aluminum Sheet Metal Works Demanded extensively in various industries, these products are designed and developed under the strict guidance of our experts.
Our trained staff of experts at Mhavir Aluminium having over 10 years experience in all phases of aluminum & glass fabrication and installation, possess in-depth knowledge of the Aluminium and glass industry.
Mahavir Aluminium windows and doors can instantly give any room a face-lift. Not only do they look great but are sound-proof, monsoon-proof, termite-proof, dust-proof and energy-saving, making them ideal for Indian living conditions. They are also easy to install and can be used to change the character of any room, extend it or bring in more light. By inculcating the most-advanced tools and modern equipment, our professionals manufacture these products using high grade raw materials according to the defined industry standards.